1. What are Top Coats?
Top Coats are transparent coating which is applied on model kit to protect the paint or to prevent you plastic from changing colours?
2. What the the top coats available?
Most of the Top Coat we use are from Mr Hobby
Acrylic (Water Based Top Coat), we do not carry these products

Gloss Finishing

Semi Gloss Finishing

Flat/Matt Finishing
Lacquer Based Top Coat
Gloss Finishing

Semi Gloss Finishing

Flat/Matt Finishing

Gloss Finishing (with UV Reduction)

Flat/Matt Finishing (With UV Reduction)
Top Coat Applied by Airbrushing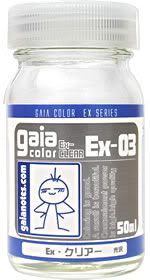 * Gloss Finishing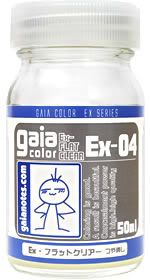 * Flat/Matt Finishing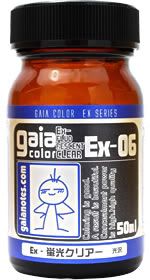 * Gloss Finishing / Fluorescent
* Top coat applied using airbrush must be thinned using lacquer thinner from either Mr Color or Gaia. It should be thinned in a 1:1 paint to thinner ratio (This ratio is only a guideline, different spraying style may require different thinning ratio).
3. What is the difference between the different finishing?
Gloss finishing is highly reflective and shining and Flat/Matt finishing is total unreflective. Semi-Gloss is between the two extremes.
4. Which finishing should I use?
The most commonly used finish is Flat/Matt, but it is a personal preference.
5. What should I know about applying Top Coat(Can Spray)?
Flat Top Coat should be applied on a sunny day and in a open area. Shake well for 3 - 5 minutes before use. Apply thin layers in a single direction.
6. Why can't I apply my Top Coat at night or a humid day?
There is a high risk of getting 'frosting' (white patches) when applying Flat Top Coat, which can be apparent when applied on a dark colored parts. The frosting may be caused by the cold air produced by the propellant reacting with the moisture in the air. The effect of frosting may not be as apparent when using Gloss Top Coat, but the finishing may not be as glossy as desired.
7. I can only work on my models at night. Is there any solution to 'frosting'?
It is not a guaranteed solution, but ** heat up the spray can using hot water (40-60 degree celsius) before use can reduce the amount of 'frosting' or alternatively you can use airbrush to apply the Top Coat.
** Please exercise caution when heating up the canister, it is pressured and may explode when heat for extended period of time or heated to extremely hot water.
8. I painted my model kit using acrylic paint, will the lacquer based Top Coat dissolve my paints?
Let the acrylic paint dry and cure completely for a few days before applying the lacquer base top coat and apply only thin layers.
9. Should I apply the Top Coat before or after panel lining?
Depending on the situation. Generally, Top coats are only applied after panel lining for several reasons. Firstly, it helps seal the panel line ink and secondly, excess panel lines paint cannot be cleaned properly if a Flat Top coat (Flat coat produces a rough surface) is applied before panel-lining.
10. Should I apply a layer of Gloss Top Coat before panel-lining?
Some online sites suggest the use of gloss top coat before panel-lining. Generally, we do not apply the Gloss Top Coat, unless you were using *** acrylic paints or you paint finish is **** rough.
*** Acrylic thinner is the weakest of all the Hobby paints, it may be dissolved by Enamel and Lacquer Thinner. It would be advisable to seal the paint with a lacquer Gloss Top Coat before applying panel lines using enamel paints(eg. Tamiya Enamel paints or Tamiya Panel Line Accent).
**** A rough paint surface may make the cleaning of excess enamel paint a pretty messy affair. It is has the same effect as spray a layer of Flat Top Coat.
11. Could I use acrylic Top Coat on Lacquer paint?
(Wilson)
It should not be a problem to apply acrylic Top Coat on lacquer paint.